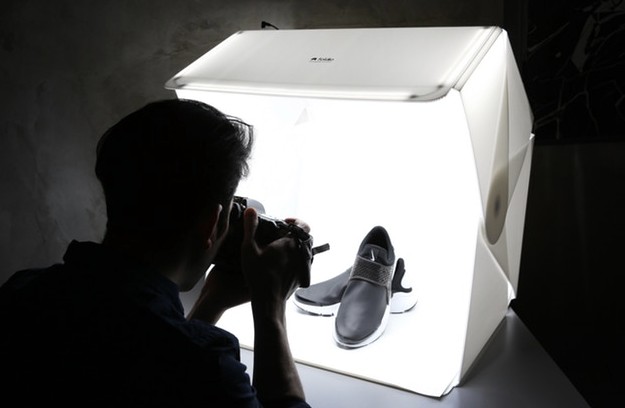 I can't even count how many times I've had to get details shots in a firms office of a model, drawings, sketches or material and the available lighting was unfortunately horrible. For some reason, architects always shove the materials library into a dark corner of the office with the worst lighting but that's another blog post. Anyhow, let me be the one to tell you that you're going to need amazing looking imagery of your process in any video or photo story of your project/process. You need high quality abstracted shots of process and details to help fill in the space of your story besides the finished product. You can't just show finished space shots, right?! You need to sell your design service beyond the sexy finished shots. Step right up Foldio3, a flat-packed 25 inch mini super studio.
Currently only $109 via their Kickstarter, this Foldio product called the Foldio3 is a slamdunk for any firm with a mild marketing budget, a little talent in-house and a camera phone to fire off a few quick pics that'll dramatically raise the profile of your Instagram, Facebook and/or website visuals.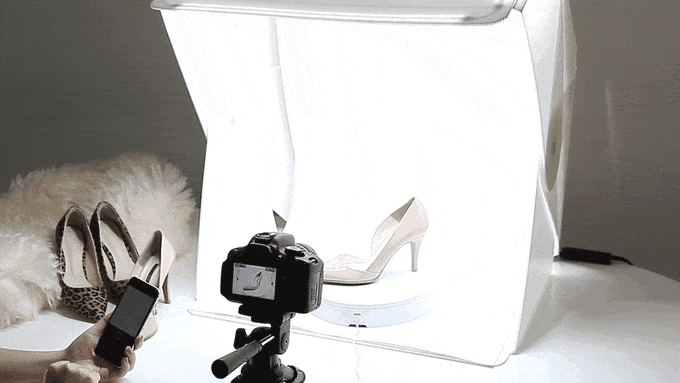 Heck, get the spinning table too and you'll easily capture great 10 second social video clip of that killer detail or material for approval by a client. So back this baby quick as these discounted Kickstarter rates are sure to go up a bit and start creating great, easy imagery of your work!